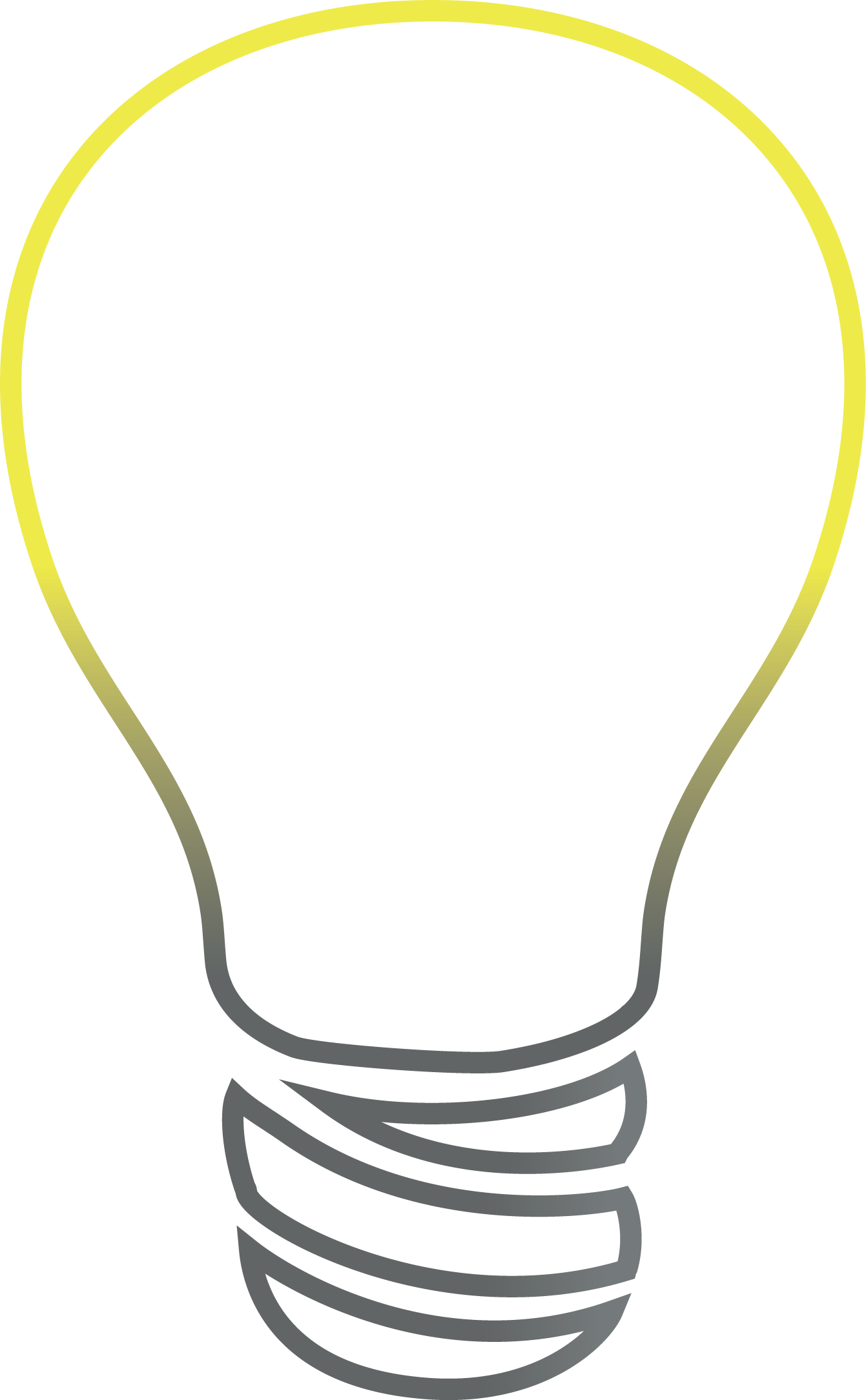 INCUBATING BUSINESS LIFESTYLE
We are a Service-based IT company providing propriatory Software as a Service solution with support and upgrades.
We are servicing Small and Medium Businesses for over 3 decades.
We incubate modern IT tools to optimize business productivity and profitability.
Terms

of Use

This Agreement contains sixteen sections. You may jump directly to any section by selecting the appropriate link below.
Jump to section
We provide a business solution. It is your decision to take it and agree with our terms.
CLICKNET, AN ENTERPRISE RESOURCE PLANNING SERVICE, IS PROVIDED TO YOU OR THE ENTITY THAT YOU REPRESENT (hereinafter "You" or "Your") BY CLICKNET (hereinafter "ClickNET"), ACCORDING TO THE FOLLOWING TERMS AND CONDITIONS (hereinafter "Terms of Use") IF YOU DO NOT AGREE TO THE TERMS, DO NOT PROCEED OR USE CLICKNET IN ANY MANNER.
SUPER ADMINISTRATOR AND PRIMARY CONTACT
Whomever signup for an account will be considered the main and only contact. Make sure you are the business owner or main administrator.
You will be the default master administrator of the ClickNET account created by you. A super administrator of a ClickNET account may designate users as administrators for such ClickNET account or revoke the administrator privileges of any user. There must always be a primary contact (and only one primary contact) for ClickNET account who should also be the super administrator. By default, the super administrator is the primary contact. A super administrator may designate any other administrator to become the new super administrator and be the primary contact. All communications in respect of a ClickNET account will be sent to the primary contact.
USAGE LIMITS FOR CLICKNET
Select the plan that offers you what you need, you can always upgrade and downgrade your plan.
ClickNET may prescribe usage limits based on the subscription plan chosen by You. You must make sure that Your usage is within the usage limits prescribed by ClickNET in order to avail uninterrupted service. You understand that ClickNET may restrict an activity if You reach the usage limit corresponding to such activity.
MODIFICATION OF TERMS OF USE
We can modify the terms of use at any time. If it is an important change, we will inform you with 30 days in advance. You can opt to continue or stop your service.
ClickNET reserves the right to modify ClickNET Terms of Use. Modifications to the Terms of Use are effective upon Your use of ClickNET subsequent to publication of such modification. These Terms are a binding contract between you and ClickNET and applies to your use of the ClickNET Services. You must read, agree with and accept all of the terms and conditions contained in this Agreement. We may amend these Terms at any time by posting a revised version on our website. The revised version will be effective at the time we post it. In addition, if the revised version includes a Substantial Change, we will provide you with 30 Days' prior notice of any Substantial Change by posting notice on the page of our website. This is an important document which you must consider carefully when choosing whether to use the ClickNET Services.
1. YOUR RIGHTS TO USE THE SERVICES
ClickNET is copyrighted and provided to YOU as SaaS (Software as a Service) . No Piracy, No Reselling, No Sharing.
1.1 The Services are protected by copyright, trade secret, and other intellectual property laws. You are only granted the right to use the Services and only for the purposes described by ClickNET. ClickNET reserves all other rights in the Services. Until termination of this Agreement and as long as you meet any applicable payment obligations and comply with this Agreement, ClickNET, grants to you a personal, limited, nonexclusive, non-transferable right and license to use the Services.

1.2 You agree not to use, nor permit any third party to use, the Services or content in a manner that violates any applicable law, regulation or this Agreement. You agree you will not:
Provide access to or give any part of the Services to any third party.
Reproduce, modify, copy, deconstruct, sell, trade or resell the Services.
Make the Services available on any file-sharing or application hosting service.
2. PAYMENTS
Prices in PKR (or currencies offered by ClickNET to You) charged to you. We will automatically renew your service unless you cancel. Make sure to update your payment details to avoid service interruptions.
For Services offered on a payment or subscription basis, the following terms apply, unless ClickNET notifies you otherwise in writing. This Agreement also incorporates by reference and includes program ordering and payment terms provided to you on the website for the Services
Payments will be billed to you in PKR or in the currency offered to You by ClickNET, and your account will be debited when you subscribe and provide your payment information, unless stated otherwise in the program ordering or payment terms on the website for the Services.
You must pay with one of the following:

A valid credit card acceptable to ClickNET;
By wire-transfer to ClickNET Bank Accounts;
By another payment option ClickNET provides to you in writing.

If your payment and registration information is not accurate, current, and complete and you do not notify us promptly when such information changes, we may suspend or terminate your account and refuse any use of the Services.
participate in programs supported by your card provider (e.g., updater services, recurring billing programs, etc.) to try to update your payment information, and you authorize us to continue billing your account with the updated information that we obtain.
Additional cancellation or renewal terms may be provided to you on the website for the Services.
3. USE WITH YOUR MOBILE DEVICE
You can use ClickNET with your mobile device or tablet with an internet connection.
Use of these Services may be available through a compatible mobile device, Internet access and may require software. You agree that you are solely responsible for these requirements, including any applicable changes, updates and fees as well as the terms of your agreement with your mobile device and telecommunications provider. CLICKNET MAKES NO WARRANTIES OR REPRESENTATIONS OF ANY KIND, EXPRESS, STATUTORY OR IMPLIED AS TO:
THE AVAILABILITY OF TELECOMMUNICATION SERVICES FROM YOUR PROVIDER AND ACCESS TO THE SERVICES AT ANY TIME OR FROM ANY LOCATION;
ANY LOSS, DAMAGE, OR OTHER SECURITY INTRUSION OF THE TELECOMMUNICATION SERVICES; AND
ANY DISCLOSURE OF INFORMATION TO THIRD PARTIES OR FAILURE TO TRANSMIT ANY DATA, COMMUNICATIONS OR SETTINGS CONNECTED WITH THE SERVICES.
4. YOUR PERSONAL INFORMATION.
We will never sell or share your information that identifies you
Your Credit card will never be stored by us
You can view ClickNET Privacy Statement provided with the Services and on the website for the Services. You agree to the applicable ClickNET Privacy Statement, and changes published by ClickNET. You agree that ClickNET may use and maintain your data according to the ClickNET Privacy Statement, as part of the Services. You also give ClickNET permission to aggregate your non-personally identifiable data which you enter or upload with that of other users of the Services. For example, this means that ClickNET may use that aggregated data to improve services, design promotions, or provide ways for you to compare business practices with other users. ClickNET is a global company and you agree that ClickNET may access or store personal information in, and transfer it to, multiple countries.

4.1 Permitted disclosures and use of data. You acknowledge and agree that in order to provide you with access to and use of the Software and Services, ClickNET may provide your Access Information and Account Data to (i) your employee who is identified in the Registration Data as the current system super administrator for your account (the "Super Administrator"), (ii) such other employee who may be designated by you as a replacement Super Administrator for the your account by following the procedures required by to effectuate such replacement.

4.2 Data Protection will maintain administrative, physical, and technical safeguards for protection of the security, confidentiality and integrity of your data.

4.3 You can export your data from your account. This includes all reports, client information, quotes, invoices, and receipts created. You can do so by downloading available documents on presented formats; PDF or Excel. We cannot provide a custom database.
5. CONTENT
We are confident that you will be using ClickNET for a legal business activity. If this is not your case we encourage you to find other alternative
5.1 You are responsible for your content. You are responsible for all materials ("Content") uploaded, posted or stored through your use of the Services. Archive your Content frequently. You are responsible for any lost or unrecoverable Content. You must provide all required and appropriate warnings, information and disclosures. ClickNET is not responsible for the Content or data you submit through the Services. You agree not to use, nor permit any third party to use, the Services to upload, post, distribute, link to, publish, reproduce, engage in or transmit any of the following, including but not limited to:
Illegal, fraudulent, defamatory, obscene, pornographic, profane, threatening, abusive, hateful, harassing, offensive, inappropriate or objectionable information or communications of any kind, including without limitation conduct that would encourage "flaming" others, or criminal or civil liability under any local, state, federal or foreign law;
Content that would impersonate someone else or falsely represent your identity or qualifications, or that constitutes a breach of any individual's privacy;
Except as permitted by ClickNET in writing, investment opportunities, solicitations, chain letters, pyramid schemes, other unsolicited commercial communication or engage in spamming or flooding;
Virus, trojan horse, worm or other disruptive or harmful software or data; and Any information, software or Content which is not legally yours and without permission from the copyright owner or intellectual property rights owner.
5.2 Community forums. ClickNET may provide experiences on social media platforms such as Facebook®, Twitter® and LinkedIn® that enable online sharing and collaboration among users who have registered to use them. Any content you post, such as pictures, information, opinions, or any Personal Information that you make available to other participants on these social platforms, is subject to the Terms of Use and Privacy Policies of those platforms. Please refer to those social media platforms to better understand your rights and obligations with regard to such content. Do not reveal information that you do not want to make public. Users may post hypertext links to content of third parties for which ClickNET is not responsible.

5.3 ClickNET may freely use feedback you provide. You agree that ClickNET may use your feedback, suggestions, or ideas in any way, including in future modifications of the Services, other products or services, advertising or marketing materials. You grant ClickNET a perpetual, worldwide, fully transferable, sub-licensable, non-revocable, fully paid-up, royalty free license to use the feedback you provide to ClickNET in any way.

5.4 ClickNET may monitor your Content. ClickNET may, but has no obligation to, monitor content on the Services. We may disclose any information necessary to satisfy our legal obligations, protect ClickNET or its customers, or operate the Services properly. ClickNET, in its sole discretion, may refuse to post, remove, or refuse to remove, any Content, in whole or in part, alleged to be unacceptable, undesirable, inappropriate, or in violation of this Agreement.
6. ADDITIONAL TERMS
We do not give professional advice. We can only show you how to use ClickNET. We will communicate via email from time to time with news and promotions. You can opt-out and we will respect that; but by law some important emails will be sent to you (Example: New terms and conditions). Please keep your password secure and private. Change it periodically. You can be randomly selected to participate on new BETA features.
6.1 ClickNET does not give professional advice. Unless specifically included with the Services, ClickNET is not in the business of providing legal, financial, accounting, tax, health care, real estate or other professional services or advice. Consult the services of a competent professional when you need this type of assistance.

6.2 We may tell you about other ClickNET services. You may be offered other services, products, or promotions by ClickNET ("ClickNET Services"). Additional terms and conditions and fees may apply. With some ClickNET Services you may upload or enter data from your account(s) such as names, addresses and phone numbers, purchases, etc., to the Internet. You grant ClickNET permission to use information about your business and experience to help us to provide the ClickNET Services to you and to enhance the Services. You grant ClickNET permission to combine your business data, if any, with that of others in a way that does not identify you or any individual personally. You also grant ClickNET permission to share or publish summary results relating to research data and to distribute or license such data to third parties.

6.3 Communications. ClickNET may be required by law to send you communications about the Services or Third Party Products. You agree that ClickNET may send these communications to you via email or by posting them on our websites

6.4 You will manage your passwords and accept updates. You are responsible for securely managing your password(s) for the Services and to contact ClickNET if you become aware of any unauthorized access to your account. The Services may periodically be updated with tools, utilities, improvements, third party applications, or general updates to improve the Services. You agree to receive these updates.
BETA FEATURES
6.5 You may be offered to BETA test new ClickNET features for the current ClickNET service. You may decide to participate on the BETA group or not. If you decide to be part of the BETA group you are bind to ClickNET and Beta Features. You may use the Beta Features only if you accept all terms and conditions in this Agreement. If you do not accept all the terms and conditions of this Agreement, then ClickNET is unwilling to permit you to use the Beta Features service.

Subject to your compliance with the terms and conditions of the BETA Features and the acceptance of your subscription request, ClickNET grants you the right to use the Beta Features, only for testing and evaluation purposes and not for commercial purposes. ClickNET reserves the right to establish limits on use of the Beta Features at any time, in its sole discretion.

ClickNET owns all right, title, and interest in and to the Beta Features, including all intellectual property rights therein. You will not acquire any rights or licenses in the Beta Features or in any ClickNET intellectual property rights on accounts of this Agreement or your performance of this Agreement.

These Beta Features will remain in effect until terminated. You may terminate the use of the features at any time by notifying ClickNET that you no longer desire to use the Beta Features. ClickNET may terminate this BETA without notice, at anytime and for any reason. This Agreement will automatically terminate without notice if you breach any term of this Agreement.

ClickNET may offer these BETA features in the future as part of ClickNET regular service subject to additional costs.
7. DISCLAIMER OF WARRANTIES
ClickNET offers no warranties whatsoever
7.1 YOUR USE OF THE SERVICES, SOFTWARE, AND CONTENT IS ENTIRELY AT YOUR OWN RISK. EXCEPT AS DESCRIBED IN THIS AGREEMENT, THE SERVICES ARE PROVIDED "AS IS." TO THE MAXIMUM EXTENT PERMITTED BY APPLICABLE LAW, CLICKNET, ITS AFFILIATES, AND ITS THIRD PARTY PROVIDERS, LICENSORS, DISTRIBUTORS OR SUPPLIERS (COLLECTIVELY,"SUPPLIERS") DISCLAIM ALL WARRANTIES, EXPRESS OR IMPLIED, INCLUDING ANY WARRANTY THAT THE SERVICES ARE FIT FOR A PARTICULAR PURPOSE, TITLE, MERCHANTABILITY, DATA LOSS, NON-INTERFERENCE WITH OR NON-INFRINGEMENT OF ANY INTELLECTUAL PROPERTY RIGHTS, OR THE ACCURACY, RELIABILITY, QUALITY OR CONTENT IN OR LINKED TO THE SERVICES. CLICKNET AND ITS AFFILIATES AND SUPPLIERS DO NOT WARRANT THAT THE SERVICES ARE SECURE, FREE FROM BUGS, VIRUSES, INTERRUPTION, ERRORS, THEFT OR DESTRUCTION. IF THE EXCLUSIONS FOR IMPLIED WARRANTIES DO NOT APPLY TO YOU, ANY IMPLIED WARRANTIES ARE LIMITED TO 60 DAYS FROM THE DATE OF PURCHASE OR DELIVERY OF THE SERVICES, WHICHEVER IS SOONER.

7.2 CLICKNET, ITS AFFILIATES AND SUPPLIERS DISCLAIM ANY REPRESENTATIONS OR WARRANTIES THAT YOUR USE OF THE SERVICES WILL SATISFY OR ENSURE COMPLIANCE WITH ANY LEGAL OBLIGATIONS OR LAWS OR REGULATIONS.
8. LIMITATION OF LIABILITY AND INDEMNITY
We offer a limited liability for any damages
TO THE MAXIMUM EXTENT PERMITTED BY APPLICABLE LAW, THE ENTIRE LIABILITY OF CLICKNET, ITS AFFILIATES AND SUPPLIERS FOR ALL CLAIMS RELATING TO THIS AGREEMENT SHALL BE LIMITED TO THE AMOUNT YOU PAID FOR THE SERVICES DURING THE THREE (3) MONTHS PRIOR TO SUCH CLAIM. SUBJECT TO APPLICABLE LAW, CLICKNET, ITS AFFILIATES AND SUPPLIERS ARE NOT LIABLE FOR ANY OF THE FOLLOWING: (A) INDIRECT, SPECIAL, INCIDENTAL, PUNITIVE OR CONSEQUENTIAL DAMAGES; (B) DAMAGES RELATING TO FAILURES OF TELECOMMUNICATIONS, THE INTERNET, ELECTRONIC COMMUNICATIONS, CORRUPTION, SECURITY, LOSS OR THEFT OF DATA, VIRUSES, SPYWARE, LOSS OF BUSINESS, REVENUE, PROFITS OR INVESTMENT, OR USE OF SOFTWARE OR HARDWARE THAT DOES NOT MEET CLICKNET SYSTEMS REQUIREMENTS. THE ABOVE LIMITATIONS APPLY EVEN IF CLICKNET AND ITS AFFILIATES AND SUPPLIERS HAVE BEEN ADVISED OF THE POSSIBILITY OF SUCH DAMAGES. THIS AGREEMENT SETS FORTH THE ENTIRE LIABILITY OF CLICKNET, ITS AFFILIATES AND YOUR EXCLUSIVE REMEDY WITH RESPECT TO THE SERVICES AND ITS USE.

You agree to indemnify and hold ClickNET and its Affiliates and Suppliers harmless from any and all claims, liability and expenses, including reasonable attorneys' fees and costs, arising out of your use of the Services or breach of this Agreement (collectively referred to as "Claims"). ClickNET reserves the right, in its sole discretion and at its own expense, to assume the exclusive defence and control of any Claims. You agree to reasonably cooperate as requested by ClickNET in the defence of any Claims. ClickNET may, from time to time, perform maintenance upon the Software or Services resulting in interrupted service, delays or errors in the Software or Services. ClickNET will attempt to provide prior notice of scheduled maintenance but cannot guarantee that such notice will be provided. ClickNET reserves the right to use a third party to host the Services.
9. CHANGES
We can change this agreement at any time
We reserve the right to change this Agreement at any time, and the changes will be effective when posted through the Services, on our website for the Services or when we notify you by other means. We may also change or discontinue the Services, in whole or in part. Your continued use of the Services indicates your agreement to the changes.
10. TERMINATION
We can terminate this agreement without prior notice at anytime
ClickNET may immediately, in its sole discretion and without notice terminate this Agreement or suspend the Services if you fail to comply with this Agreement or if you no longer agree to receive electronic communications. Upon termination you must immediately stop using the Services and any outstanding payments will become due. Any termination of this Agreement shall not affect ClickNET rights to any payments due to it. ClickNET may terminate a free account at any time. Sections 1.2, 2 through 13 will survive and remain in effect even if the Agreement is terminated.


10.1

Termination by Super Administrator.

Super Administrator may notify ClickNET to cancel the subscription prior to the beginning of each Renewal Term. Your rights to use the Software may be terminated by ClickNET immediately and without notice if ClickNET is unable to debit the Card in accordance with this Agreement.
10.2

Transfer of Agreement.

The agreement can be transferred to another person or entity only if such license has not been activated. Once validated, and a company is created, the Software will not work by another entity. Even if you stop using the Software, ClickNET has fulfilled your subscription term.
10.3

Trial Period.

If you registered for a trial use of the Services ("Trial Period"), you must decide to purchase the Services within the Trial Period in order to retain any Content (defined in Section 5) that you have posted or uploaded during the Trial Period. If you do not purchase the Services or products by the end of the Trial Period, your Content will no longer be available to you.

To be very clear, after using the Services or product during the trial period, if you decide not to purchase the full version of the Services, you will not be able to access or retrieve any of the data you added/created during the trial.
11. EXPORT RESTRICTIONS
You acknowledge that the Services and the underlying software may include PAKISTAN technical data subject to restrictions under export control laws and regulations administered by Pakistani government. You agree that you will comply with these laws and regulations, and will not export or re-export any part of the Services, in violation of these laws and regulations, directly or indirectly.
12. GOVERNING LAW
The present Agreement is governed by the laws of the Government of Pakistan.
13. DISPUTES
ANY DISPUTE OR CLAIM RELATING IN ANY WAY TO THE SERVICES OR THIS AGREEMENT WILL BE GOVERNED BY THE COURTS OF COMPETENTS JURISDICTION OF THE GOVERNMENT OF PAKISTAN.
14. GENERAL
This document is the entire and ONLY agreement between you and ClickNET
This Agreement, including the Additional Terms below, is the entire agreement between you and ClickNET and replaces all prior understandings, communications and agreements, oral or written, regarding its subject matter. If any court of law, having the jurisdiction, rules that any part of this Agreement is invalid, that section will be removed without affecting the remainder of the Agreement. The remaining terms will be valid and enforceable. You cannot assign or transfer ownership of this Agreement to anyone without written approval of ClickNET. However, ClickNET may assign or transfer it without your consent to (a) an affiliate, (b) a company through a sale of assets by ClickNET or (c) a successor by merger. Any assignment in violation of this Section shall be void.
15. LANGUAGE
Any translation of this Agreement is done for local requirements and in the event of a dispute between the English and any non-English version, the English version of this Agreement shall govern. In the event of a dispute, the parties confirm that they have requested that this Agreement and all related documents be drafted in English.
16. EFFECTIVE DATE, TERM AND CANCELLATION OF EACH CONTRACT
On monthly plan you can cancel in any time.
In a fix-term contract with discount there is no refund.
Each Contract will take effect individually upon activation of your Service in question, and shall remain in effect until one of the parties has cancelled it in accordance with the Contract. On the monthly plan, you can cancel your contract at any time. In order to cancel, the superadmin may do so through procedures set forth by ClickNET.

When the contract is a fixed-term contract with discount; no refund will be provided. If the fixed-term contract no discount was applied, indemnity is payable to ClickNET equivalent to three (3) monthly payments as a cancellation indemnity plus applicable tax.